Sunday morning we started up again, with Bobbi and Tim laying the boards on the deck, and Damon and I continuing on the walls.
The deck looks great, with the reddish fir being a nice contrast to the pale pine.
The tarp went back up to keep any rain out.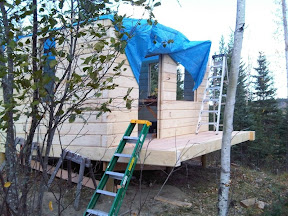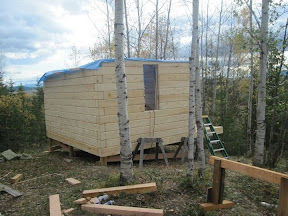 Today G and I fastened the 3/4-inch subfloor, and that was pretty much all we could do without help.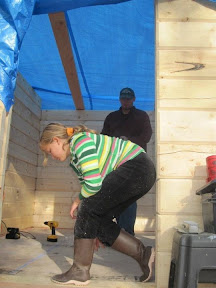 I'm not sure when we'll tackle the rest - there's still so much to do, but we can't start a lot without the roof on, and sometimes life gets in the way. But that's the way it goes.
Location:Horsefly, BC